We are living in the highly modern age but we still miss that antique styles and trend of past living. There are many people around you that still love the vintage and mid century inspired decors and living styles of home. If you are also one of those past lovers and also want to give some rustic and antique expression to your modern environment of home then weathered look of pallets can gives you so many choices for your vintage inspired home furniture, wall decors and home knickknacks.
Take a look on this DIY scorched pallet rocking bench, raised in classical Adirondack style and is super comfortable with its back and forth rocking experience. It would really be great addition to you garden, back porch and pool deck areas to read book and enjoy dreaming alone or with your partner. Pallet wood has been scorched by burning the wood to give a prehistoric appeal that will surely hold your attention. Do copy this DIY pallet outdoor bench idea as it is no-cost in budget and has amazing and enjoyable style to make you relaxed more at outdoor.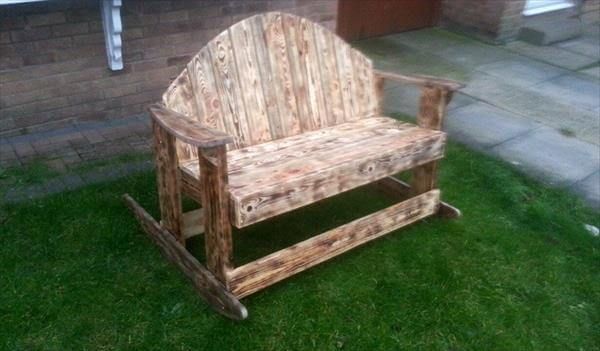 To decide and construct each portion of this galvanic type of bench the pallets have been brought to a pile of individual wood lengths through a process of pallet deconstruction. Use the pallet breaker tool, sawzel, pry or spy bards with hammer to tear the pallets apart.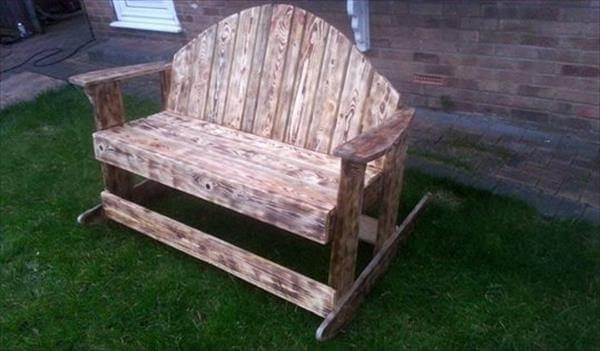 For a plane and splinter free touch of wood it would be better to make the pallets sanded, this will also remove the gunk layer or spots from the wood. If you find a heavy gunk layer on the wood then give the pallets a complete wash with soapy water.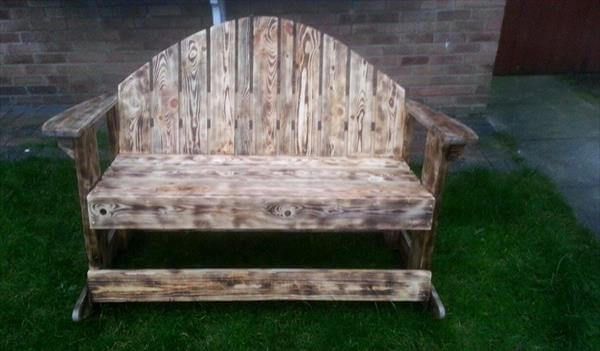 Take your inner creative and wise person out and reconstruct the pallets to gain this focally stimulating design of bench, suitable for your mini garden, terrace, pool decks and front and back porch areas.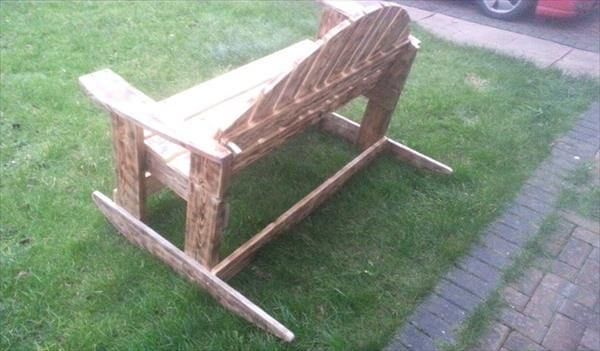 Source: https://www.facebook.com/palletfurniture.eu
For a mid century inspired and vintage appeal of this DIY pallet chair design, wood has been burnt to get some black marks for a scorched appearance. You can also finish it through stain, varnish or paint to make it more personal and matching to your interior style of decor.