Cabinets are the most famous pieces to be picked up as storage consoles in almost every section of the house. There is a variety of cabinets in the markets and around the web on popular brands which would mesmerize you with their beautiful designs and enchanting patterns. But hold back on your seat there is no need to get excited as the prices of these markets and branded cabinets can burn a big hole in your pocket and if you are a budget survivor then you can not even think of that as they are way far from your financial approach. So what to do in such tangling and serious situation?
The use of pallet wood to make your own cabinet would be the best, easy and budget saver way to get out of such knotty situations. And for the ideas we are always here and here you go with this DIY multi-functional Pallet cabinet to get a storage aid in your house. This cabinet reveals many storage features to allure you for its instant presence like its two sub cabinets at the front and spacious table top.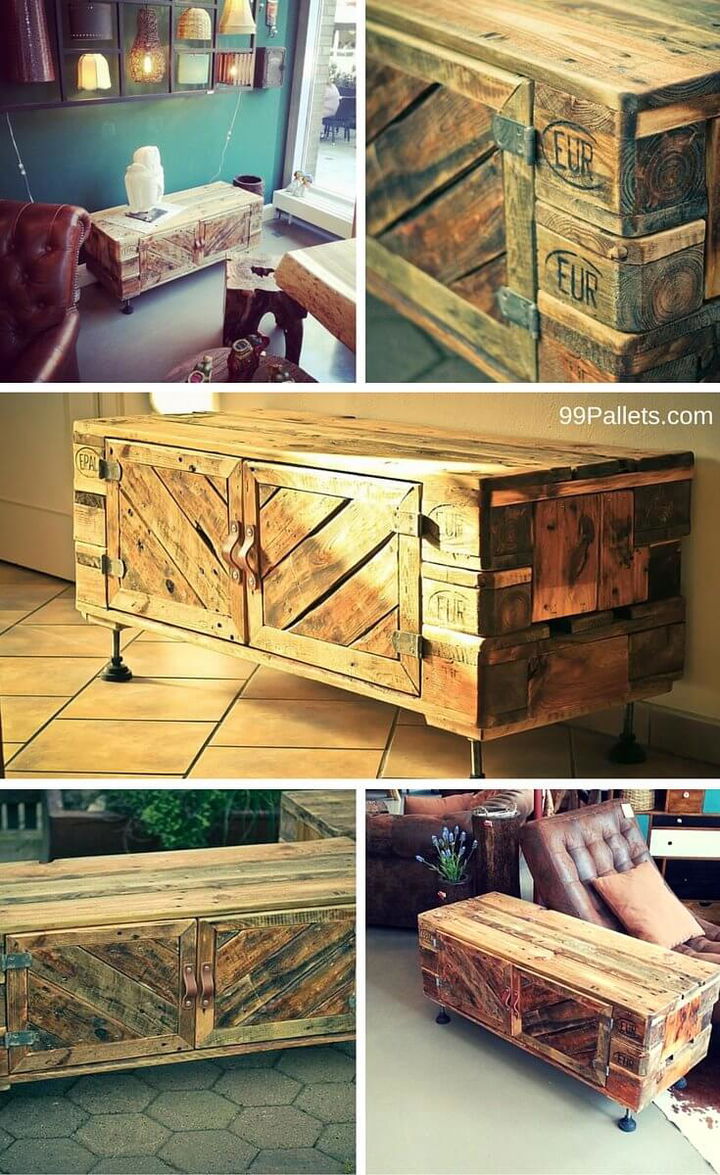 You can use it as a TV stand, as a side table or as a display table for its multiple practical applications.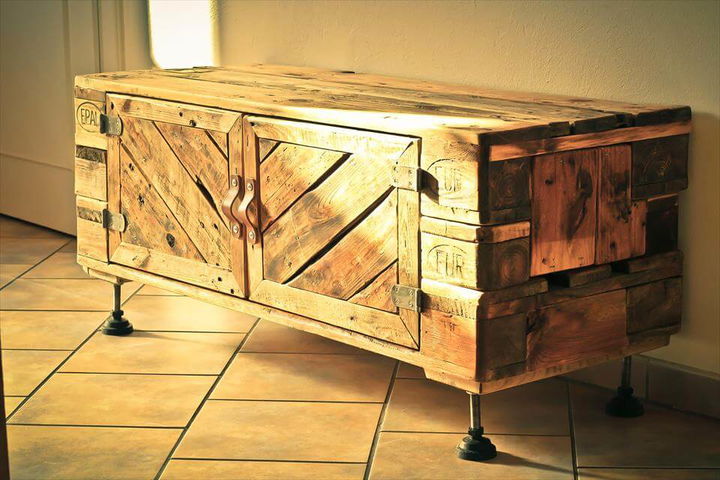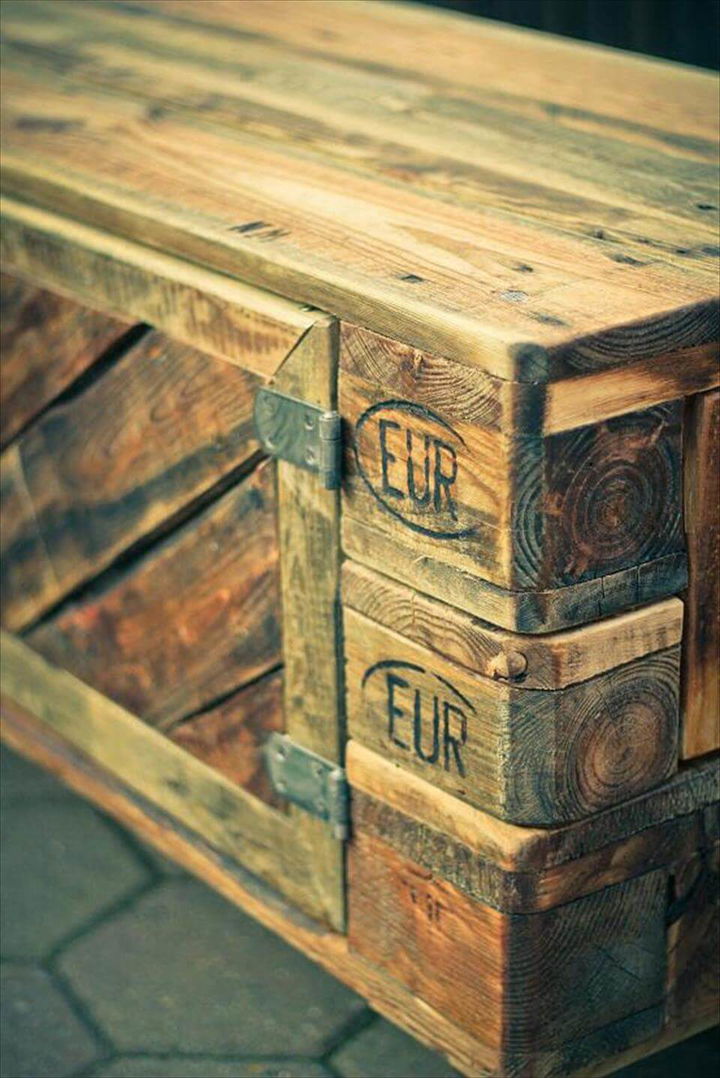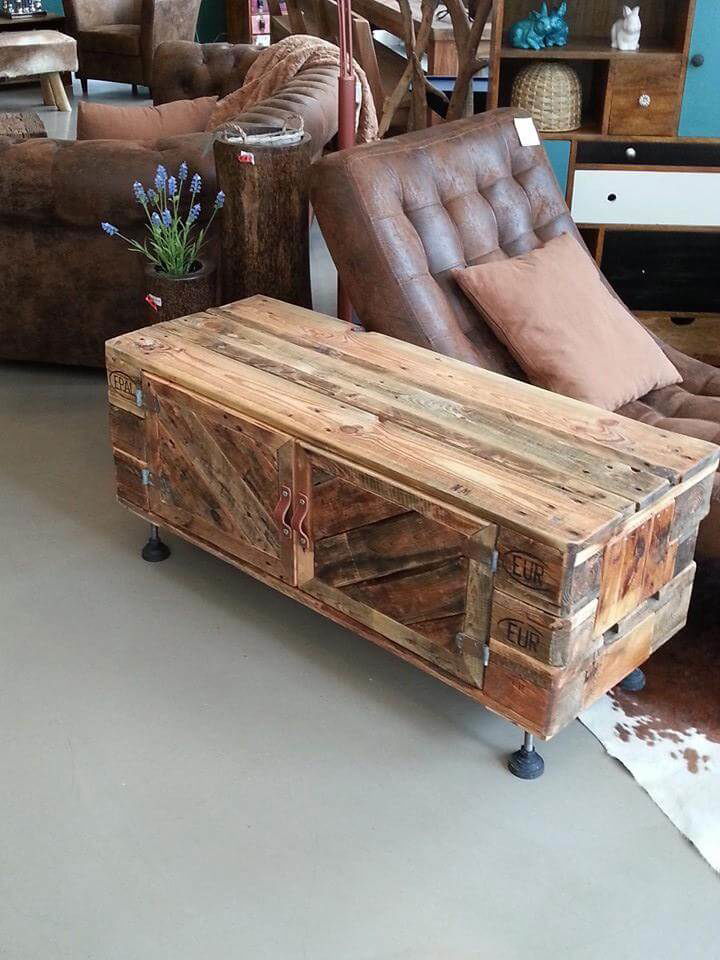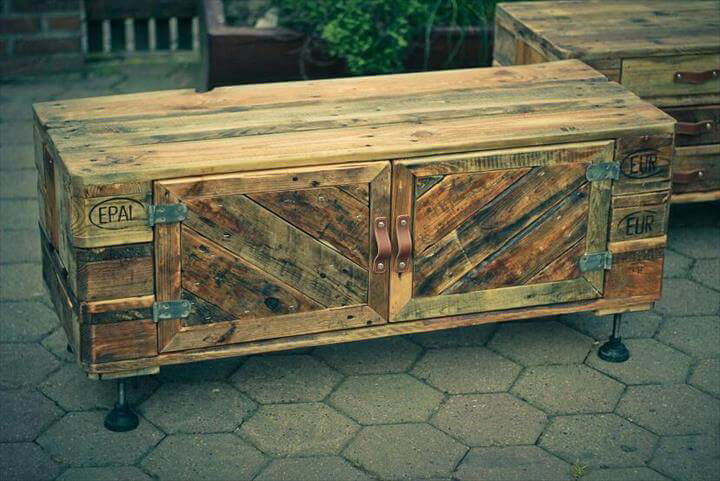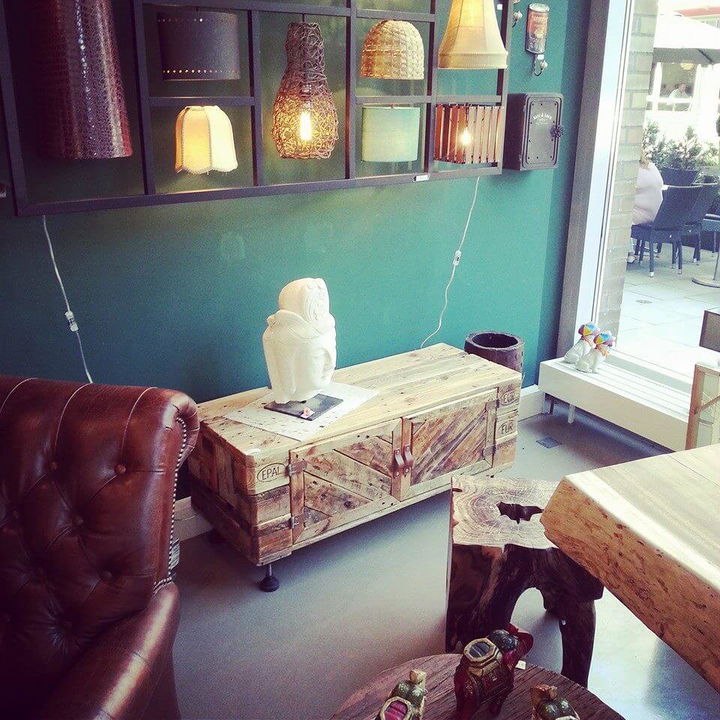 More Creations from Pallets: