Interior wall renovated in wooden theme, always held precious to eyes! You can do this through wood wall paneling and just in case, if you are having much short money, you can use the pallets for a rustic wooden paneling of your interior accent walls! Check out this DIY pallet wood wall build at underside of stairs. By reusing the removed wooden slats from pallet boards, the underside stair portion has been covered like a puzzle! To hold the planks in place nails have been added while the glue has also been layered inside to fulfill the adhesive demands. The wall looks pretty rustic and gives a charming vintage inspired touch to your interior environment.
By giving some more serviceable width to this pallet furniture, you can also construct the home offices and workplaces to do rest of your office work at home with ease! Some leftover pallets have been recycled to build the rustic DIY pallet desk for comfortable operating of your laptop and computer! Get inspired and release the creative person in your to enjoy a great and comfortable living style with pallets!
First of all the targeted wall area has been covered with some egg cartons and transparent plastic paper, for easy fitting of pallets and to insulate the wall!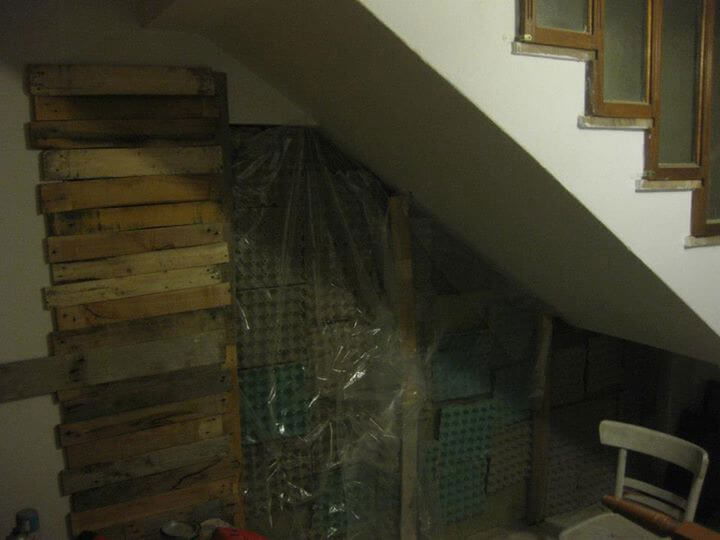 The tear all the pallet boards in stock to get the random sizes to fill up the wall area like a puzzle game. Start from one side and make it finished with nice and lasting fitting of each piece!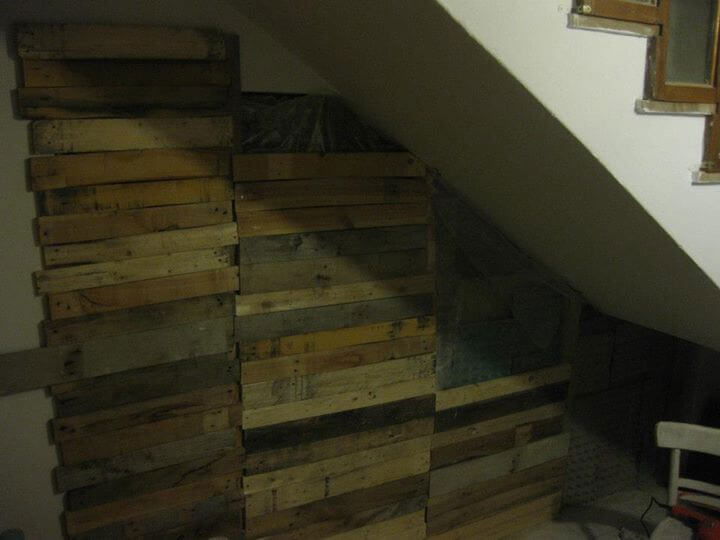 use the nails and glue for nice assemblage and adhesive demands and also use the circular saw for straight and sharp cutting of separated pallet boards!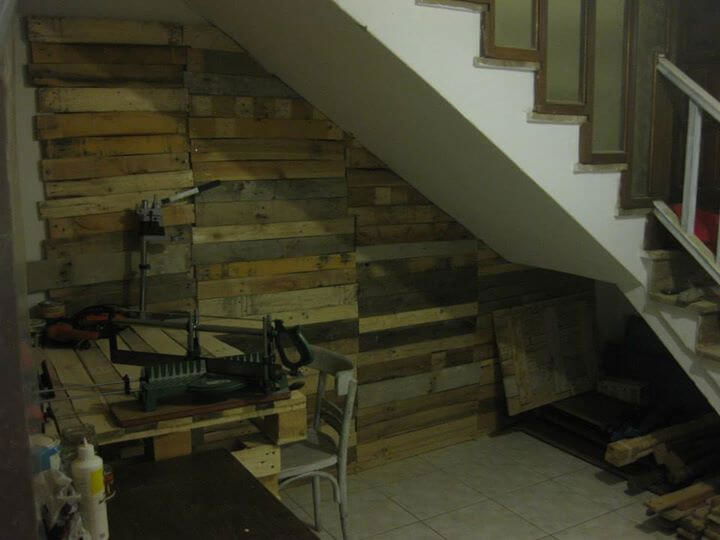 This pallet wood paneling can be used for a rustic wooden texture on any of your wall or you can also renovated a specific area for a workplace with it, both options will rock for sure!
By repurposing some leftover pallets a nice DIY pallet desk has been build for easy operating of computer and in this way the entire underside stair area has creatively been turned into a mini home office to do multiple office tasks or schools projects!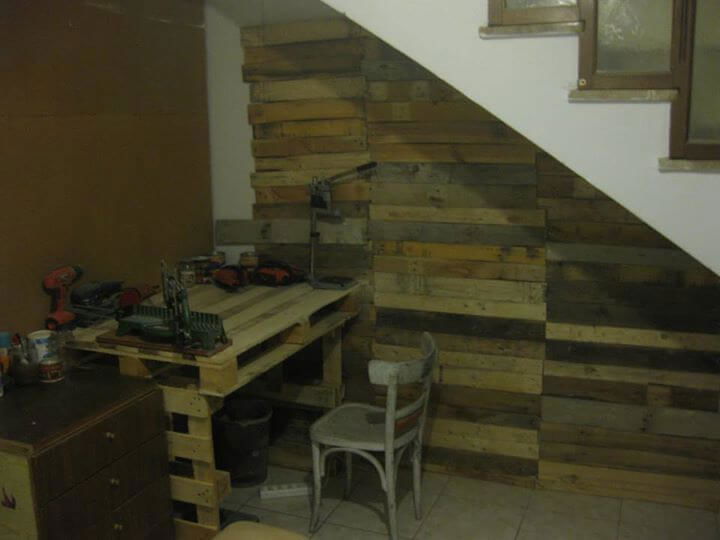 Ash heaps, landfill areas and discarded material piles are just great places to search for some pallets and if you need a big supply you can simply visit the shipping areas or DIY stores! Where to get Pallets?
This pretty simple pallet wood furniture can be useful in plenty of purposes either to give a vintage inspired look to your interior wall or to organize a place to work or study!